A long regular season comes to an end.
After 4 arduous months of mediocre football at best, the NFL's regular season finally comes to an end this Sunday. It'll go out on a whimper as well, as the NFL elected not to flex one of Sunday's games into the Sunday Night Football time slot. The NFL claims this is due to the fact that it's New Year's Eve, but its mostly due to the fact none of the match-ups this Sunday will draw a crowd. So much for the NFL still being the king of all American sports, as injuries have derailed some of the league's rising stars, you can have stretches of playing god-awful football during the regular season and still be in the playoff picture, and we still don't know what in God's name a catch is. We can only hope these week 17 match-ups can provide marginal entertainment ahead of what will hopefully be an unpredictable postseason.
Last Week: 11-5

Overall: 154-86

Green Bay Packers at Detroit Lions
Some NFL teams believe the Packer should have to release QB Aaron Rodgers because he was placed on injured reserved and it wasn't because of a new injury he suffered, a violation of NFL rules. If this were to happen, it would force Packers GM Ted Thompson to finally build a team instead of relying on one of the greatest QB talents to ever be under center. What a concept.
Winner: Lions

Indianapolis Colts at Houston Texans
Colts QB Andrew said he doesn't feel like he's part of the team this week, but expects to start throwing next week. Oh the agony…
Winner: Colts
Chicago Bears at Minnesota Vikings
The Vikings know what's at stake this week, a first round playoff bye. They need to take care of business against the lowly Bears, who should "FireFox" as soon as the final horn blows Sunday.
Winner: Vikings
New York Jets at New England Patriots
The Patriots continued their diabolical ways by signing Steelers legend James Harrison this week in an attempt to play mind games with Pittsburgh ahead of their presumed AFC Championship Game match-up. Oh Belichick, you silver tongued devil you.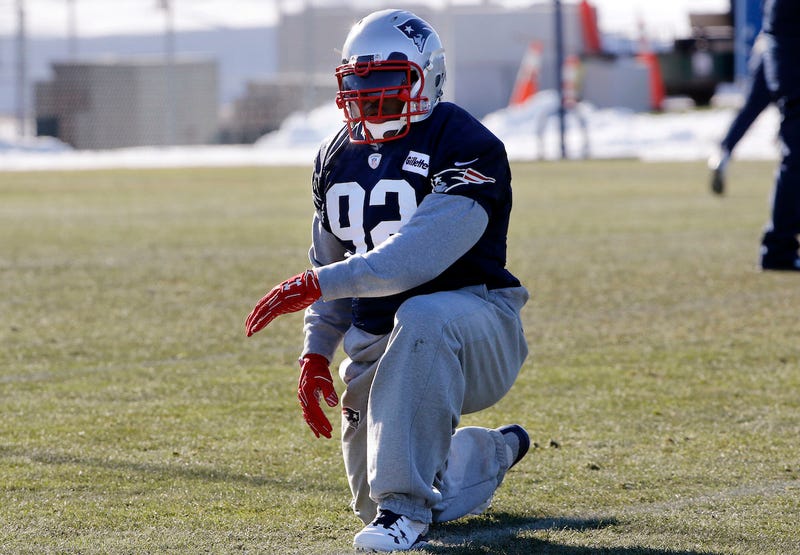 Winner: Patriots
Washington Redskins at New York Giants
A match-up many believed would determine playoff seeding at the start of the season is now a battle of ineptitude. The biggest question that looms in this one is where both team's starting QBs will play next season.
Winner: Redskins
Dallas Cowboys at Philadelphia Eagles
The Eagles have nothing to play for this week, as they clinched home field advantage throughout the playoffs due to their ugly win over the Raiders on Christmas. As usual, the Cowboys found  a way to choke away a playoff birth under the guidance of Jason Garrett. He used to have Tony Romo to blame for these blunders, but it's become abundantly clear Garrett is not the one to guide the Cowboys to the Super Bowl.
Winner: Cowboys
Cleveland Browns at Pittsburgh Steelers
Here lie the remains of the 2017 Cleveland Browns, the 3rd team in NFL history to have a winning percentage of 0 in an NFL season.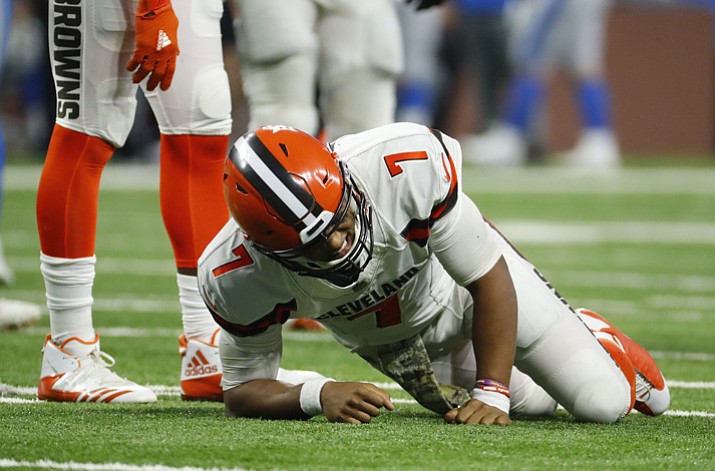 Winner: Steelers
Carolina Panthers at Atlanta Falcons
For the Falcons it's simple: win, and they're in. But accomplishing this against a Panthers team no one will want to face come this postseason is easier said than done.
Winner: Panthers
Cincinnati Bengals at Baltimore Ravens
Ravens coach John Harbaugh pulled a Kanye this week by saying the NFL doesn't care about the Ravens by moving their game from 1 p.m. to 4:25 p.m., which he believes will result in a smaller crowd at the game. He's not entirely wrong, and he can get back at the NFL by making a long postseason run with his boring team if they beat the Bungles.
Winner: Ravens
Buffalo Bills at Miami Dolphins
The Bills mafia has a chance to make the playoffs for the first time since 1999 if they win on Sunday. This should be an easy task against smokin' Jay Cutler and the Dolphins, but the Bills have known cold, playoff-less winters for nearly two decades. One has to wonder if they have it in them to finally end their playoff drought.
Winner: Bills
New Orleans Saints at Tampa Bay Buccaneers
Despite the rumblings of their former Super Bowl winning coach, Jon Gruden, being interested in the head coaching position, the Bucs have inexplicably retained head coach Dirk Koetter for next season. That won't put a smile on Chucky's face.
Winner: Saints
Jacksonville Jaguars at Tennessee Titans
The Titans have a chance to still make the postseason as a wild card team, but the Sacksonville defense will want to prove last week's thrashing at the hands of the 49ers was a fluke.
Winner: Jaguars
Kansas City Chiefs at Denver Broncos
The Chiefs will start rookie first round pick QB Patrick Mahomes against the "No Fly Zone" Denver defense this Sunday. Could this be the beginning of the Patrick Mahomes era in KC?
Winner: Chiefs
Oakland Raiders at Los Angles Chargers
Despite what will surely be a road game against LA's favorite team, the Raiders, the Chargers actually have a chance to make it to the playoffs with a win and some help Sunday. The Raiders, who have been the NFL's most disappointing team this season, may want to consider a coaching change if they want to just win, baby.
Winner: Chargers
San Francisco 49ers at Los Angeles Rams
The Rams are resting up for the playoffs with the NFC West wrapped up. Jimmy Garoppolo appears to be the answer at QB for the 49ers, and a team that many thought could go winless not long ago may finish as the hottest team in the NFL.
Winner: 49ers
Arizona Cardinals at Seattle Seahawks
Cardinals head coach Bruce Arians denied a report this week saying he will resign as coach of the Cardinals, but all signs point to that report being true. Despite all the dysfunction with Earl Thomas courting free agent suitors already, the Seahawks can fall into the playoffs with a win and a Falcons loss. They may be dysfunctional, but this is a team that knows what it's doing once they find themselves in the postseason.
Winner: Seahawks