One overwhelming feeling I couldn't escape from my movie going experience in 2017 was just how underwhelmed I was walking out of most films this year. Another feeling I most certainly couldn't help but feel was how angry I was watching certain films. Sure, bad movies are released pretty much every week now these days, but 2017 saw many films leaving myself and audiences visibly and audibly upset walking out of theaters. Of course, one cannot view every bad movie, but the following films listed are the the absolute worst 2017 had to offer.
(Dis)Honorable Mentions:
Bright (Netflix)
Alien: Covenant
Fifty Shades Darker
Snatched
---
10. Fist Fight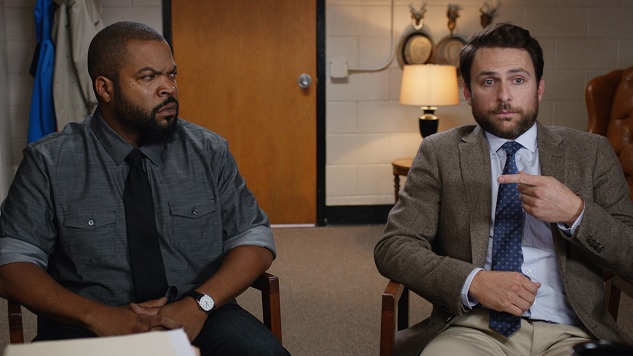 Mean spirited and unfunny, Fist Fight wastes a talented cast with a juvenile script and obvious gags. Its underlying message of how awful the public school system has become also goes nowhere, and ranks as one of the most misguided comedies of 2017.
---
9. Justice League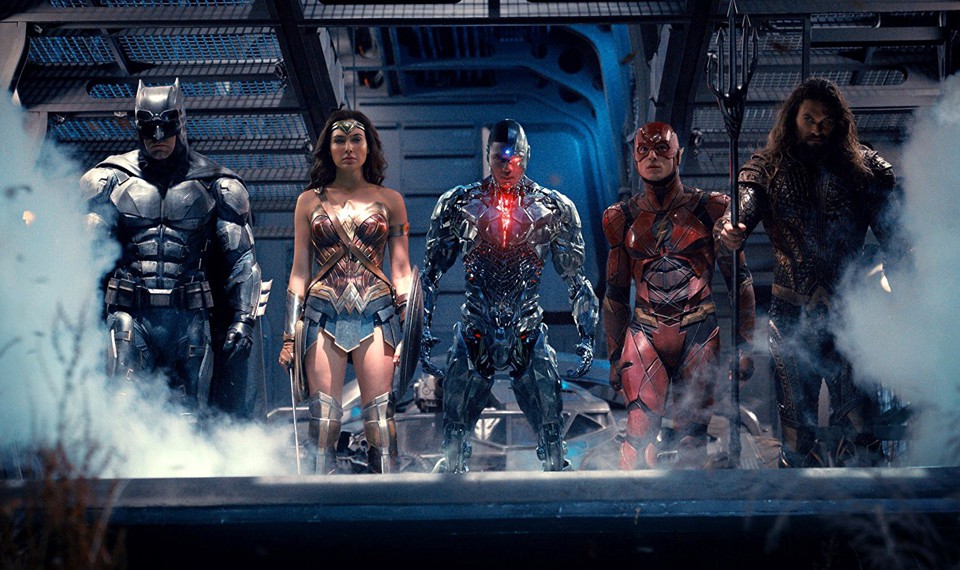 One thought after the success of Wonder Woman, DC might finally be on the right track. Justice League proves DC hasn't learned from their previous mistakes, as this rushed and heavily re-shot answer to Marvel's The Avengers didn't even gross as much as the incoherent Batman V. Superman: Dawn of Justice. The DC Extended Universe may be beyond saving at this point.
---
8. The Emoji Movie
If you ever wanted the film embodiment of a corporation desperately trying to appeal to younger audiences and thinking they're being clever about it, The Emoji Movie is for you.
---
7. Geostorm
Geostorm makes Armageddon look like Casablanca. It could've been dumb fun, but it's mostly listless and overdone with poor special effects. Geostorm tries to breathe life into the dying disaster movie genre, but fails spectacularly.
---
6. Transformers: The Last Knight
The Transformers franchise has so much potential to be great, even in the hands of a true auteur like Michael Bay. But we must put an end to the Autobots and Decepticons, as Transformers: The Last Knight is an overlong and over-complicated fever dream that ranks as the worst the series has to offer. And that's saying something.
---
5. The Snowman
The Snowman feels like an incomplete project not even a first year film student would submit. It's poorly structured, sloppily edited, and above all else, boring. The Snowman aims to be the next Se7en or The Girl with the Dragon Tattoo, but comes across as a counterfeit knockoff no sane person would classify as good filmmaking.
---
4. Baywatch
Bikinis, cleavage, abs, comedy, action, and The Rock?! What could possibly go wrong? For Baywatch, everything. This lame, uninspired summer action comedy is a chore to sit through, rendering this bay unwatchable.
---
3. Mother!
Calling Mother! pretentious would be an insult to the word. Mother! believes it's groundbreaking and deep by realizing Biblical scripture in modern times, but is ultimately a pointless venture made purely for shock value.
---
2. All Eyez on Me
Tupac Shakur was a fascinating man and a rap legend, but you wouldn't know that by watching the ill-fated bio-pic All Eyez on Me. This two-and-a-half hour long slog through the rapper's life plays like a cheap, scratched-up greatest hits album that is missing some tracks, and ultimately has no flow.
---
1. Wish Upon
From bad acting, shameless pandering to millennials, to being downright comedic instead of scary, Wish Upon hoped to lure in an unassuming and undemanding audience that still believes The Blair Witch Project was real. The result of this poor update on "The Monkey's Paw" turned out to be not only one of the best screening experiences I've ever had, but most importantly, the absolute worst 2017 had to offer in film.