Turkey. Stuffing. And Thanksgiving Football.
Thanksgiving Day: A day in which we stuff our faces with food while watching the NFL mainstays of turkey day football, the Detroit Lions and Dallas Cowboys, lose. The NFL on Thanksgiving has given us many memorable moments, including Dallas Cowboys DL Leon Lett's ill fated fumble recovery attempt, Steelers RB Jerome Bettis's botched coin toss at the hands of referee Phil Luckett, and Jets QB Mark Sanchez's infamous "Butt Fumble." Who knows what memories may be made with this slate of Thanksgiving Day games, but like Week 12 of the NFL season, they feature marquee match-ups that will alter the NFL's playoff picture.
Last Week: 11-3
Overall: 98-62
Minnesota Vikings at Detroit Lions (Thanksgiving Day)
The Vikings have gained control of the NFC North despite starting 3rd string QB Case Keenum. The Lions are still very much alive in the NFC Playoff picture, but it will be tough for them to beat this Vikings team a seconded time.
Winner: Vikings
Los Angeles Chargers at Dallas Cowboys (Thanksgiving Day)
This is a tale of teams going in opposite directions. The Cowboys look lost without RB Ezekiel Elliott, LB Sean Lee, and LT Tyron Smith. The Chargers, on the other hand, had five interceptions last week… in the first half. The Chargers have a tendency to let you down, so look for big D to rebound and keep their playoff hopes alive.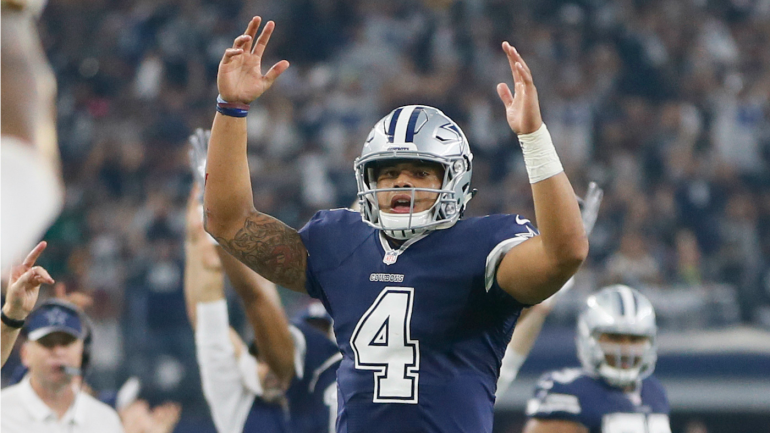 Winner: Cowboys
New York Giants at Washington Redskins (Thanksgiving Day)
The Redskins choked away a victory against an elite NFC team in the Saints, while the Giants somehow beat a superior Chiefs team last week. Go figure.
Winner: Redskins
Tampa Bay Buccaneers at Atlanta Falcons
Sure, the Bucs have won 2 in a row, but they're not going anywhere. The Falcons have one of the toughest schedules remaining, and will need this win in order to remain a wild card team in the NFC.
Winner: Falcons
Cleveland Browns at Cincinnati Bengals
The 2nd battle of Ohio game this year means another "Oh- Why- No" joke.
Winner: Bengals
Tennessee Titans at Indianapolis Colts
The Colts have played valiantly this season without QB Andrew Luck, but they're still in line for a top 10 draft pick. The Titans remain a confounding team, and they need this game to keep pace with the AFC South leading Jaguars.
Winner: Titans
Buffalo Bills at Kansas City Chiefs
Bills head coach Sean McDermott made the dopiest move of the season benching QB Tyrod Taylor for rookie QB Nathan Peterman, who proceeded to throw five interceptions against the Chargers… IN THE FIRST HALF ON 14 ATTEMPTS. Meanwhile, the once dynamic Chiefs offense has sputtered, and could only score field goals against a bad Giants team. Neither team is heading in the right direction.
Winner: Chiefs
Miami Dolphins at New England Patriots
Dolphins QB Jay Cutler may be wishing he stayed retired after suffering a concussion last week.
Winner: Patriots
Carolina Panthers at New York Jets
The Panthers may be the most quiet 7-3 team we've ever seen. This team has the a top ranking defense and a dynamic play-maker in former MVP QB Cam Newton. No one will want to face them in the playoffs should they continue there winning ways.
Winner: Panthers
Chicago Bears at Philadelphia Eagles
The Eagles shook off their bye week rust in the second half last Sunday en route to throttling the Dallas Cowboys and draining control of the NFC East. They have a "trap game" this week ahead of their match-up against NFC mainstay Seattle, but they should have no trouble dismantling NFC basement mainstay Chicago.
Winner: Eagles
Seattle Seahawks at San Francisco 49ers
The 49ers are continuing to start CJ Beathard, leaving many to wonder when we'll see Jimmy Garoppolo. The Legion of boom defense may be coming to an end, but Seattle should continue their dominance against their NFC West rival with QB Russell Wilson under center.
Winner: Seahawks
New Orleans Saints at Los Angles Rams
The Saints needed s comeback miracle to beat the Redskins last week, but there's little doubt they are among the NFC's elite. The same can't be said of the Rams, who were pummeled by the Vikings last week, and may be showing signs they may not be among the NFC's elite.
Winner: Saints
Jacksonville Jaguars at Arizona Cardinals
The Jaguars are shockingly 7-3 and on top of the AFC South, but it's tough to start believing in this team with QB Blake Bortles under center. The Cardinals may be mailing it in, but they're still a tough out for most.
Winner: Jaguars
Denver Broncos at Oakland Raiders
The Broncos fired offensive coordinator Mike McCoy due their awful offensive output. The Raiders fired defensive coordinator Ken Norton Jr. due to their awful defensive output. Both of these teams are in a tailspin.
Winner: Raiders
Green Bay Packers at Pittsburgh Steelers (Sunday Night Football)
Packers coach Mike McCarthy may regret spending the last couple of seasons trying to develop QB Brett Hundley. He can't play. Steelers QB Ben Roethlisberger, who threw 4 touchdown passes last week, can still play at a very high level.
Winner: Steelers
Houston Texans at Baltimore Ravens (Monday Night Football)
The Texans got a nice win over the Cardinals last week and are mathematically still alive in the AFC playoff picture. If only the had QB Deshaun Watson, they might actually have a chance against the offensively inept Ravens. ESPN is wishing they could flex out of this game.
Winner: Ravens